Building on over 150 Years of Excellence
In 1866, Ohio native Jacob J. Renkert began his career in brick manufacturing. Today, more than 150 years later, we still honor his tradition of excellence in brick and tile making. Ironrock, as Renkert's company that would become known as, remains a fifth-generation family-owned business. Headquartered in Canton, Ohio, Ironrock is now proudly led by President and CEO Guy F. Renkert.
As is likely to happen in a span of time that includes two world wars and a great depression, over the years, Ironrock's product focus has changed to meet the demands of the day. Jacob Renkert began his career making fire brick for the iron industry. By 1889, he turned his attention to making paving bricks for an ever-expanding roadway system. At one time, the Metropolitan Paving Brick Company was the largest road paving brick manufacturer in the world. The company's heritage also includes the production of structural glazed facing tile and refractory brick.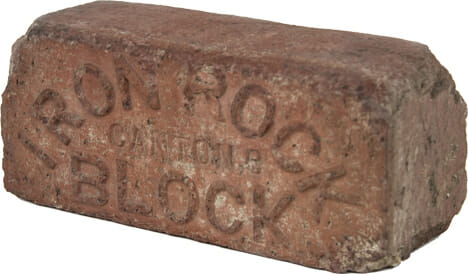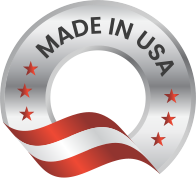 In the 1970s, company President J. Steven Renkert, Guy's father, saw the need for a durable, slip-resistant tile product for demanding applications and began to focus on the production of extruded quarry tile. Today Ironrock is well known, under the Metropolitan Ceramics® brand, as the largest quarry tile manufacturer in the United States.
In the 1990s the company acquired The Meredith Collection, which had been a separate company founded by Rachel Renkert, Guy's mother. The Meredith Collection focused on the production of high-end, fully glazed and hand-painted tile reminiscent of the Arts and Crafts movement. Unfortunately, the great recession of 2008 brought the closing of the Meredith Division.
With the introduction of METROBRICK® in 2002, Ironrock built on its heritage with the production of thin bricks. when it found the market ready for thin brick solutions–that is, true brick with a narrower profile that could be installed like tile, saving time and money for builders. Back when Ironrock entered quarry tile manufacturing, they did so with a brand-new production facility, one that was designed to extrude and fire thin material. Having a plant that was designed to extrude thin brick was a great advantage in manufacturing this new offering. METROBRICK® continues to add to its product offerings with additional colors and finishes. The most recent examples are a charcoal color and a vertical wire cut finish available in modular size on both flats and corners.
The most recent addition to the company's product line, Royal Thin Brick®, brings the company full circle with a tumbled and wire cut thin brick. Royal Thin Brick® creates the look of distressed brick that is opening inroads to new markets both residential and commercial.
Ironrock can celebrate over 150 years in brick and tile manufacturing because of a commitment to doing things the right way combined with a willingness to adapt to the needs of a changing market.
A visible example of Ironrock's commitment has been the addition of automation and robotics throughout the production process. And as a visible way to pay homage to generations of family leadership over the years, the company has taken to naming various robots on the production floor after key figures. Names such as Hal, Steve, Harry, Amy and, of course, Jacob can be seen in bold block letters on various robotic arms. Ironrock continues to provide quality products because of this commitment to look forward while still honoring the past.