Metropolitan Ceramics® | The Leader in Safety Flooring
If slip resistance is important in your workplace, don't settle for anything less than Metropolitan Ceramics® Safety Flooring tiles. Our quarry tile products are designed to fit the specific needs in the commercial ceramic tile market. Metropolitan Ceramics® is the industry leader in slip-resisting tile. Our quarry tile has delivered decades of proven success and performance across all kinds of industries where slip resistance is critical.
Wet and unforgiving commercial spaces need the protection of quarry tile. Our parent company, Ironrock, has 150 years of tradition and innovation in the brick and tile making industry. This is why Metropolitan Ceramics'® extremely durable Safety Flooring features the best skid-resisting ceramic tile on the market. Metropolitan Ceramics products are naturally slip resisting with a coefficient of friction of ≥.60.
Metropolitan Ceramics also manufactures two products with added slip resistance. METRO Tread® features nine raised treads across the surface of each tile. Quarrybasics® XA Abrasive includes two additives–silicon carbide embedded in the surface of the tiles and a metallic additive mixed into the body.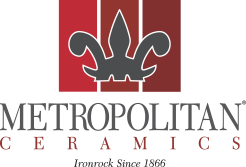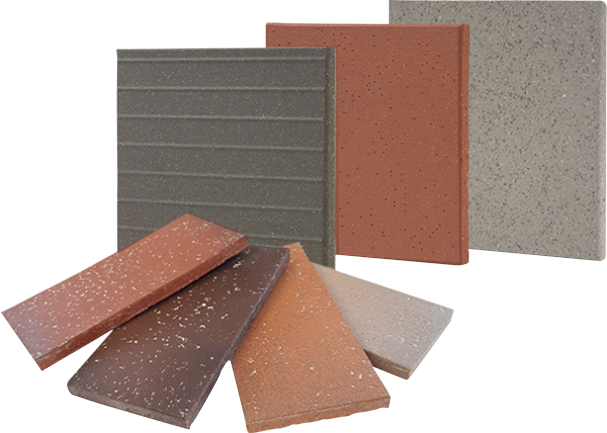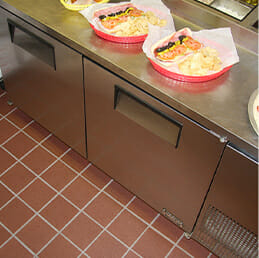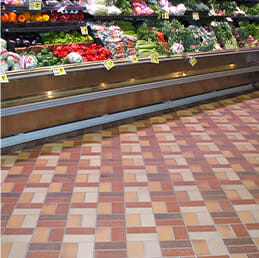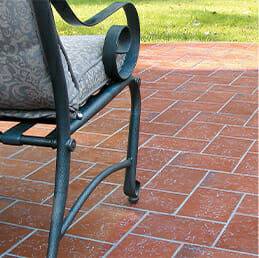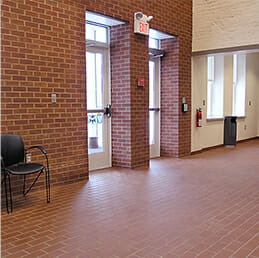 Applications
For many industries, METRO Tread quarry tile offers added slip protection where they need it most.
The best solution for wet, demanding floor applications is Metropolitan Ceramics quarry tile. When safety cannot be compromised, choose the leading slip resisting tile in the commercial flooring industry.
Applications include:
Commercial kitchens
Noncommercial food service kitchens
Restaurants
Bars
Food processing facilities
Breweries
Manufacturing facilities
Healthcare facilities